Get Involved
There are many ways you can stay informed and get involved at Mountain View Elementary! Parents and guardians are able to receive e-news, volunteer, and join our PTA. Our school community welcomes your donation of time and efforts.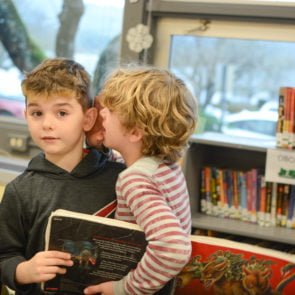 School Updates for Parents and Guardians
We encourage you to stay up to date with our school news. News and announcements are sent to parents/guardians via ParentSquare. If you are not receiving emails from us, contact the main office. Resource links for emergency, safety, and inclement weather notifications can be found below.
Mountain View PTA (Parent Teacher Association)
The PTA provides educational enrichment opportunities, social events, and financial support for educational programs and materials. All Mt. View parents and guardians are welcome to join! For more information, visit the PTA's website below.
September 2021: Volunteering is unavailable until further notice
Due to the state vaccine mandates for school districts, the Corvallis School District is not having volunteers on our school sites at this time. We will reevaluate this later in the fall. When we are able to return to having volunteers on site, they will be required to provide proof of COVID vaccination. More information will be available at a later date.
Volunteer Opportunities
There are several volunteer opportunities offered throughout the academic year; some are ongoing commitments while others are one-time only events. Your participation is welcomed and appreciated! Volunteer opportunities can be found at the SignUp link here.
All volunteers must pass a criminal background check before they can volunteer. Contact the main office if you have any questions. Please click the button below to complete our online volunteer application and background check.